About Kristian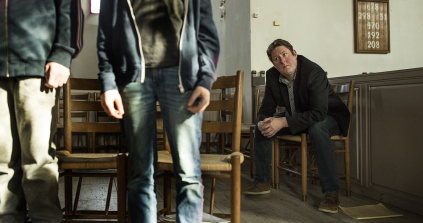 Kristian Marius Andersen was raised in Northern England with a Danish father and an English mother. At three years Kristian was able to reproduce a tune on his toy board immediately after hearing it on the radio. At four he started playing the piano. At six he began receiving piano lessons, where it soon became clear that Kristian had perfect pitch.
His perfect pitch and 10 phenomenally fast fingers brought Kristian to the conservatory in Manchester, and at the age of 19 to Norway, where he worked as an organist. Afterwards he returned to his Danish roots and a job as organist at the Church of Herning.
Relocating to Herning, Kristian continued studying music, this time at the Royal Danish Academy of Music, Aarhus, where he graduated in 2010 - and in 2012 he graduated from the Academy's soloist class.
Herning and Herning Boys Choir
Kristian Marius Andersen has settled in Herning, and with Herning Boys Choir, which he accompanies, he is touring all over Denmark, Europe, Australia and the United States with concerts at Notre Dame in Paris, Grace Cathedral in San Francisco, the Berliner Dom and Sidney Opera House in Astralia.
He is hailed everywhere for his great musicality and his extraordinary technicality, especially as a gifted improvisator:
"The brilliant music genius from Herning", "The virtuoso loner", "The best of his generation to improvise" and the "Tangent Troll" are some of the many accompanying names that have been linked to Kristian's person and talent.
About his childhood and his inner rhythm, Kristian has stated:
- I drummed on all things and used them as instruments, but the most important thing was that one day I heard a song on the radio and then went to a keyboard and played the same melody perfectly without having ever learned music. So it was my mother who noticed that I had a talent.
- I remember that my piano teacher often told me that I had to play the notes and not everything possible. I even merged new tones and tunes into where there was a break in the music. The kind of music I played in the beginning was only two-handed, and I thought it sounded better with several voices.
Multi musician
Beside his studious musical life at Herning Kirke Kristian's diversity means that he perfoms at concerts as both a jazz musician and a concert pianist.